Product Description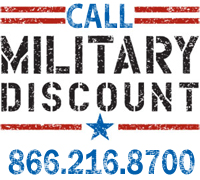 Safe Way Keychain is a refillable keychain holder for the Safe Way Single-Use Alcohol Detector that indicates if the user has exceeded a recommended level for blood alcohol content (BAC). This level can range from .02% BAC when a zero tolerance is enforces to .08% BAC for the US legal limit set by the federal government. This innovative alcohol testing device is packaged in a convenient yellow keychain so you can carry it with you everywhere. If another persons sobriety is in question, Safe Way Keychain will help you take control of the situation and potentially save a life. Safe Way Keychain is a small, plastic vial containing a color-changing powder. When an intoxicated person blows into one end of the vial, the powder turns blue/green to indicate that the persons BAC is in excess of 0.08%.
Acclaimed throughout the US for its accuracy, Safe Way Keychain is the newest trend in personal alcohol detectors, compact and ingeniously designed to be carried on a keychain. Cautiously engineered to indicate the amount of alcohol in the body, this 100% water proof non-perishable life saving device is designed to aid you in trying to prevent intoxicated persons from getting behind the wheel. Show & tell! Get their keys, use Safe Way Keychain and show them why they should not drive. This breathalyzer tells it like it is and may save a life. Or 2 or 3!
Prevent alcohol-related fatalities and injuries! Over 17,000 people die annually in alcohol-related accidents. Drunk driving costs the U.S. over $50 billion annually. Virtually everyone in this country has been touched in some way by drunk driving whether it is a friend with a DUI conviction or a loved one killed by a drunk driver.
The public awareness of "don't drink and drive" requires the involvement of everyone from community services, public safety and private sectors, fund raising associations as well as each one of us personally (because we are all affected in one way or another). The Safe Way Keychain breathalyzer has been developed to help people become actively involved in reducing fatalities and injuries caused by driving under the influence (dui). Safe Way Keychain is a proactive and innovative safety concept that can help make our world a bit safer. Safe Way Keychain today, is designated as a `best practice' product by the safety center of the US Army and US NAVY. It is also handed out by elected officials during alcohol awareness campaigns throughout the United States.
Product Features
Safe Way Keychain helps reduce accident and injury
Safe Way Keychain is 98% accurate in measuring blood alcohol content (BAC)
Accurate device determines breath alcohol level at .08 or higher
Facilitate a quick check of your breath alcohol level
Conveniently attaches to keychain
Product Includes
1 Safe Way Keychain Holder
1 Safe Way Single-Use Alcohol Detector
Product's Question Answer
Product Question

Ask a Question
Sort By:
You may also be interested in the following product(s)
Regular Price: $249.95

Special Price $199.95

Regular Price: $3.89

Special Price $3.29

Regular Price: $149.95

Special Price $89.95

Regular Price: $189.95

Special Price $129.95