Product Description
Alcohawk ABI personal / consumer grade pocket breathalyzer which utilizes a semiconductor sensor to test for Breath Alcohol Content which is directly proportional to the degree of impairment . The Alcohawk ABI with its simple one-button operation provides bright digital readouts in seconds.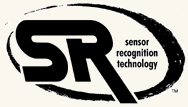 The new 2009 edition AlcoHawk ABI (Alcohol Breath Indicator) with Sensor Recognition (SR) is one of the most popular consumer-oriented breathalyzers offered by BreathalyzerAlcoholTester.com. It uses a highly-selective semiconductor sensor to provide reliable accuracy from 0.00 to .40% BAC. The three digit LED displays the exact BAC value, not just a range. The AlcoHawk is lightweight and very portable - it is slightly bigger than a deck of cards. Its sleek design and portability make it a great choice for bars, parties, and social functions. In addition to its appealing design and ease of use, this model is also very accurate. The AlcoHawk Breathalyzer is actually used by some law enforcement organizations as an initial screening device.The AlcoHawk ABI include Sensor Recognition Technology to monitor certain types of abnormal sensor conditions. Only these models with the SR feature are the new 2009 versions of these testers.
Product Specifications
Alcohol Sensor:
Highly selective semi-conductive oxide alcohol sensor
Test automation
Single button operation
Accuracy
Accuracy = ±0.01% at 0.02% BAC
DOT / NHTSA Approved
FDA Evaluation
510(k) Approved by the U.S. Food and Drug Administration
Range
0.00 ~ 0.40% BAC
Response Time:
5 seconds
Warm Up Time
20 seconds
Recovery Time:
2 minutes
Mouthpiece
5 washable, reusable mouthpieces included
Display:
3 digit LED display
Recalibration:
Must send unit for calibration every 6 months
Battery Life:
200 tests
Power Supply:
9v battery not included
Dimensions:
120 x 60 x 25 mm
Weight:
200 grams
Warranty:
1 Year
Product Features
DOT/NHTSA Approved
4.5 second blowing time
Highly selective alcohol sensor
Ultra bright digital display
0.00 to 0.40% BAC Detection Range
Short warm-up and response time
Fast recovery time
Sensor recognition technology
Auto Power Off
Detailed Features

Government Approvals
Approved by the Department of Transportation(DOT), National Highway Traffic Safety Administration(NHTSA), Food & Drug Administration(FDA), and US Coast Guard(USCG). The AlcoHawk ABI has complied with these government agencies' guidelines as a professional alcohol screening device.

Digital Display
The AlcoHawk ABI uses a bright 3 digit display to show you accurate results any time of the day.

Sensor Recognition Technology
Introduced in 2009 to the AlcoHawk ABI, sensor recognition technology monitors certain abnormal sensor conditions and warns the user if a retest is needed.

Mouthpieces
Ensure sanitary testing of many subjects with the AlcoHawk's disposable mouthpiece system. A plastic sleeve covers the breathalyzer from coming into direct contact with the testee.
Product's Question Answer
Product Question

Ask a Question
Sort By:
You may also be interested in the following product(s)
Regular Price: $149.95

Special Price $109.95

Regular Price: $159.95

Special Price $139.95