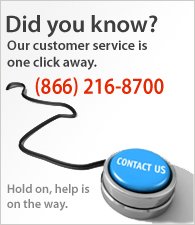 Making Money with Alcohol Testers
Restaurants and bar owners have a unique opportunity to make money with alcohol testers and breathalyzers. While we encourage anyone who consumes alcohol to test themselves to know their own limits, we know that not everyone has the insight to do so before they drink or get a DUI ticket. Many business owners know that patrons are open to the idea of being tested simply because in this economy, many can not afford to break the law. This article will explain several ways to make money with an alcohol breathalyzer.
Remember, if you have any questions about wholesale pricing or distribution. Please visit our breathalyzer wholesale page or contact us.
Vending Machines
Especially designed for the night life entertainment industry, the AlcoScan breathalyzer machine is a step in the right direction for any responsible business owner. While the AlcoScan can not eliminate irresponsible drunk driving entirely, it will help those who value their own lives and the lives of others, to exercise the caution needed to get home safely. Installing the AL3500 in your establishment promotes safe drinking practices for your patrons.
The AL3500 offers customers an opportunity to know their exact BAC and offers owners an opportunity to add profitability to their business. The AlcoScan AL3500 Breathalyzer is easy to use, easy to maintain, and sure to be a hit with your patrons!
Cost per test is roughly $0.06 each time. Bill and coin operated versions are available. Maintenance is easy. The pre calibrated field replaceable sensor have eliminated the delays and complications of recalibration by allowing users to simply "snap out" an old sensor module and "snap in" a new one. Restoring a reliable and accurate testing unit takes only a matter of seconds. There is no need to have a service contract for the AL3500, because of the pre-calibrated field replaceable sensor module. Do it yourself and save!
Placing the AL3500 breathalyzer machine in your business is the perfect opportunity to promote safety among your patrons while generating additional revenue.
Disposable Alcohol Detectors
Disposable Alcohol Detectors provide a unique opportunity for business owners who are looking to sell a one time use with zero maintenance. Keep a couple disposable breathalyzers behind the counter and offer them to patrons looking for a way to know their limit.