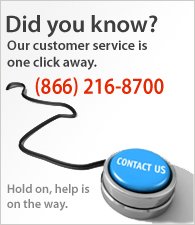 AlcAlert BT5500 Breathalyzer Review
Author: Andy O'Dell
Date: March 03, 2009
Introduction
The AlcAlert BT5500 Breath Alcohol Detector is a unique breathalyzer because it is considered to be one of the only breathalyzer made in Japan. Stemming from traditional breathalyzers that require the person to make contact with their lips to the device, the AlcAlert can be used multiple times without ever touching the device with your lips. We looked to see if the BT5500 could become a formidable opponent for the bigger and more expensive breathalyzers.
As shown in Figure 1, the AlcAlert BT5500 comes in a retail ready box of higher than normal quality for a breathalyzer.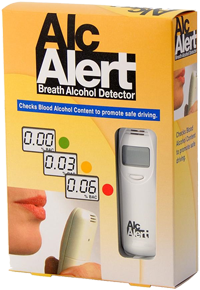 Figure 1: The AlcAlert Box.
The BT5500 comes equipped with a blue velveteen-carrying pouch, 2 AAA batteries, and an operation manual. The carrying pouch fits exactly one AlcAlert and makes storage in your pocket or purse a breeze. A lanyard can attach to the top corner of the AlcAlert.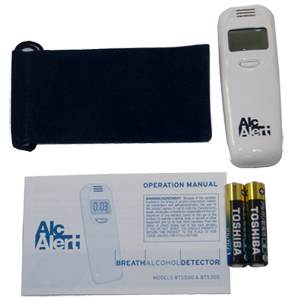 Figure 2: What's in the box.
Physically, the AlcAlert is attractive and hardly resembles the devices that police officers use. It is roughly the width of your index and middle finger and just about as long (3.5" x 1.25" x 0.5"). It looks sleek and feels of high quality material in the hand. As shown in Figure 3, the front of the BT5500 consists of a 1-inch wide display with an orange back light to make it easy to read at night.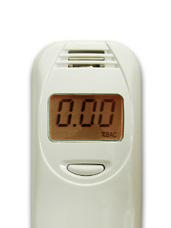 Figure 3: Front of the AlcAlert
One button operates the AlcAlert, making it as simple as possible to operate. Instructions on the back of the device also help when you do not have the manual around and you need to refresh your memory on proper procedure. The use of AAA batteries helps keep the AlcAlert small and compact. Similar devices that use AA batteries feel clunky and heavy from our experience.
Function
With the AlcAlert being the newest breathalyzer without the need for disposable mouthpieces, we were anxious to look at it first. To differentiate itself from other Alcohol Breathalyzers and to hopefully add a feature that users would like, this AlcAlert does not require disposable mouthpieces to be used when testing multiple people.
As most breathe alcohol testers on the market, the AlcAlert uses an advanced semi-conductor gas sensor to differentiate between alcohol in your breath and everything else. Our first concern with the BT5500 was the B.A.C. detection range of only 0.12%. After 0.12%, the device reads simply 0.12%+ as an indication that the results are above testing range. Our tests show that the accuracy of the BT5500 is very stable within the provided range, with very little drop off (Shown in Figure 4).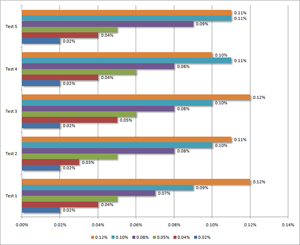 Figure 4: Testing results for AlcAlert. Click to enlarge
We tested several other devices and consistently shown that after 0.12% the accuracy of the results drop off very quickly (Shown in figure 5). Please note that the legend at the bottom indicates what the test level was for that device.
Needless to say, if you're above 0.08% then you should not be driving anyways and should probably begin to stop drinking any more alcoholic beverages.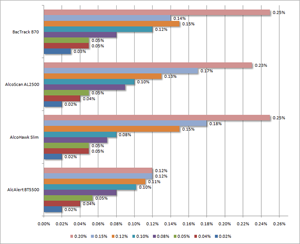 Figure 5: Testing results for breathalyzers. Click to enlarge.
Specifications
Sensor: Semiconductor gas sensor
Display: Back lit LCD
Accuracy: +/- 20% (at .08%BAC)
Resolution: %BAC in 0.01 increments
Range: 0.00% to 0.12%
Battery type: 2 "AAA" Alkaline batteries
Battery life: over 300 tests
Size: 3.5" x 1.25" x 0.5"
Weight: 1.6oz
Color: Ivory white
Conclusion
Overall, the AlcAlert BT5500 is a capable alcohol breathalyzer. It will appeal to users who want to test themselves or friends for their alcohol content to promote safe driving. Because of the great accuracy below 0.12%, these devices would suit businesses that were looking to enforce a zero tolerance program while staying within a small budget to purchase an inexpensive breathalyzer. If you were looking for a breathalyzer with more features and the use of disposable breathalyzers, then we would recommend that you look at some of the more expensive breathalyzers. If you are looking for an affordable breathalyzer to accurately, test the BAC of yourself or someone else without raising the cost of ownership, then the AlcAlert BT5500 is a great device.
Pros:
Excellent accuracy
Stable Results
Compact and portable
Affordable
Long battery life
Easy to read LCD screen
Operation is as easy as it gets
Attractive for a breathalyzer
Cons:
Max range of 0.12%
No Test Counter
Best when testing when air is non-polluted (ie. a humid bar)
Eer message displays when you should blow. We wished it said something else that couldn't be mistaken for "error"
You may also like these posts