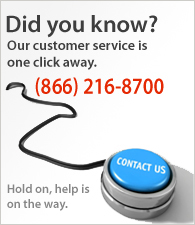 Breathalyzer Resource & Information Center!
Striving to always provide our customers with the most valuable information possible, our staff has been putting together our very own Resource & Information Center. Here you will be able to find everything you need to know, from the latest articles on breathalyzers, to DUI tips in case you or a loved one is dealing with a DUI arrest.
We know that purchasing a breathalyzer can be a over whelming experience, and with the internet you can find any answer you want one search away. The internet is full of information. The answer to every question is somewhere on Google, if only you know where to look. But that's the problem for most of us - knowing where to look.
It is our goal that this resource and information center will be a hub of answers, advice, and guidance for before and after your breathalyzer purchase. Please remember that if you can't find the information you're looking for, our staff is waiting to hear from you at our Ask our Experts page.
Breathalyzer Articles & Information
A wealth of information, our article section is a great place to start to better understand the science of breathalyzers and how alcohol affects our bodies.
Here are a few of our most popular articles
DUI Tips and Advice
Possibly our most popular section with shoppers, the DUI Tips and Advice section provides a wealth of information including the most obscure drinking facts.
Here are a few of our most popular tips & advice
Breathalyzer & DUI News
Laws change, breathalyzers are redesigned, a famous celebrity is arrested because of a DUI. Whatever it is, if it's in your local newspaper, we'll post it here for you to read.
Here are a few of the latest news articles
What People Are Saying About Us
"This Breathalyzer was exactly what I needed. It was easy to use, and works great. Your website was easy to navigate and had good clear pictures. My order arrived ahead of schedule in good condition. Thanks for helping me drive safer!"

Michael W.,
San Rafael, CA

"The AlcoMate Premium we got allowed us to have an easy and accurate way of making sure students did not attend school functions intoxicated. The device works great and the replacement sensors lets us have one on hand with zero downtime.

Alexander P.,
John F Kennedy High School

"I decided to try one of your products [and] I was so amazed at the results that I have started telling my clients about AlcoMeters' Breathalyzers and have placed the pamphlets in my office... I would like to thank you for your products!"

Claudia M.,
Susana Valley Behavioral Health Center

More Testimonials »