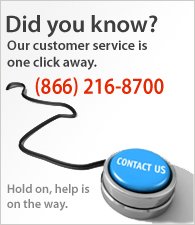 Let us help you find a Breathalyzer!
Welcome to BreathalyzerAlcoholTester.com, the market-leading site for alcohol detectors for consumer, professional, and evidential use. You can search our Product Section to find detailed information on each breathalyzer such as features, specifications, warranty, and recommended use. You can also browse our FAQ's and Customer Service to see if a question you have regarding a breathalyzer or accessory has already been answered. If you could not find your answer, do not forget that you can Ask Our Experts at any time with an industry leading turn-around response time.

Law enforcement agencies come to AlcoMeters for our unbeatable prices and unmatched customer service representatives waiting to answer your questions.
Our breathalyzer alcohol testers are designed by experts in the field of alcohol testing and are manufactured in an FDA-registered facility, using the latest in manufacturing practices. Most of our breathalyzers meet NHTSA/DOT approval as a hand-held screening device or as an evidential alcohol tester.
With more than 20,000 satisfied customers around the world, and backed by our 15 day money back guarantee, you can feel confident purchasing from us for an alcohol breath analyzer.
Breathalyzer News & Information
| | | |
| --- | --- | --- |
| Articles | Top Questions | Breathalyzer News |
What People Are Saying About Us
"This breathalyzer was exactly what I needed. It is so easy to use and your web site was easy to navigate. My order arrived faster than i expected in good condition. I'm now geared up to be a responsible drinker.

Michael W.,
San Rafael, CA

"This AlcoMate we got is allowing us to have an easy and accurate way of knowing if students are attending school intoxicated. We have not change the sensor yet but with the number of tests we run at every event, we will need to order one soon!

Alexander P.,
John F Kennedy High School

"I decided to try one of your products [and] I was so amazed at the results that I have started telling my clients about your alcohol testers and have placed the pamphlets in my office... I would like to thank you for your products!"

Claudia M.,
Santa Susana Behavioral Health Center

More Testimonials »